Wang Huizhong (left) and Wang Zhi (right)
"Many people have a brand dream, but most of them are still at the stage of 'thinking' and have not actually 'made' it, perhaps because everyone feels that the cost of the dream is too high."
In the beginning, Xincheng mainly engaged in the traditional foreign trade business of tablet computers in the United States, South America and Southeast Asia. Most of them were produced and assembled according to the needs of overseas customers. "According to the battery usage time, voltage situation, energy density, and whether the battery is equipped with a protection board, protection circuit, start-up state with a long power outage, etc., evaluate and select which factory is more suitable for production of the product." Years of OEM experience has allowed Xincheng to develop the "craftsman spirit" of excellence, and also allowed the company to grow rapidly in the tablet computer industry.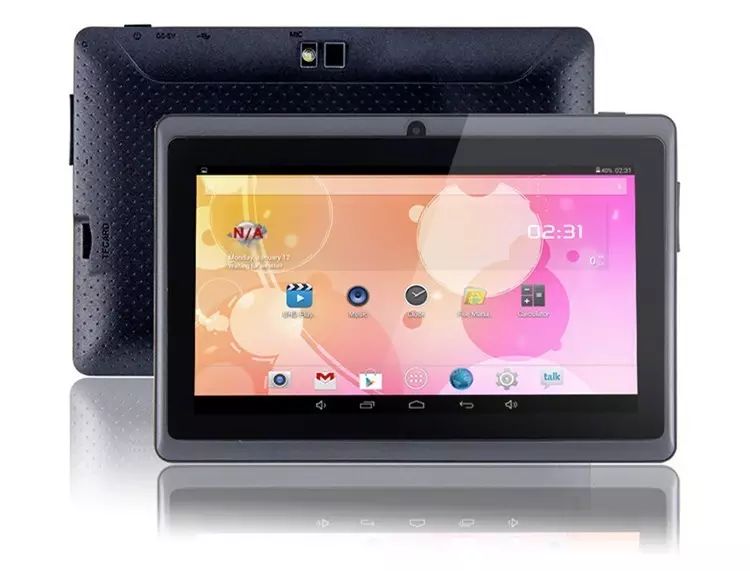 Produced by Xincheng: Kitoch Tablet
In those years, Xincheng has been doing OEMs for overseas customers, but later discovered that some products can be sold with their own logo on the B2C platform. "To do B2B, you do business with a slightly larger overseas merchant, and you want to sell your own brand to him. People won't want it. However, when doing B2C, you sell your own branded products, compared to selling white-label products. , The direct unit cost has hardly increased, and there is nothing unacceptable to overseas consumers." As a result, Xincheng directly transformed from B2B to B2C, and a simple brand dream took root in this way.
He concluded that if you open a factory to do OEM, overseas merchants who don't do OEM are unwilling, even if the product quality is good, it will be difficult, because the channel is others. But doing B2C is different. It's completely selling to end consumers. This degree of freedom and control is greatly improved. Therefore, in the current era of cross-border e-commerce, people are more willing to talk about brands and make brands, and this era also gives everyone many ways to realize brand dreams.
From Wang Zhi, we saw a real cross-border dream chaser. Now, it is precisely because of such a group of ambitious and promising cross-customers that the brand road of Chinese companies has gone faster, wider and farther.
Raise the grass and the sheep will come
"Do a good job of your products, research and development, and improve your design ability, so that you can continuously help you bring customers. It is like raising the grass and the sheep will come."
After doing foreign trade for two or three years, Wang Zhi has fully realized that if product updates cannot keep up, design and R&D cannot keep up, no matter how good the relationship is and the price is low, it will be difficult to retain overseas businessmen. "When they find that they can't get what they want, they will inevitably abandon their existing cooperation and look for new suppliers, and they will also look for new suppliers regularly. This is a major feature of B2B."
Wang Zhi analyzed that the B2B business is relatively concentrated. 80% of the company's orders come from 20% of overseas customers, and it can catch one or two new customers who can place more than 10,000 orders every year. Not easy anymore. As for B2C, there are nearly 5,000 buyers with 5,000 orders per day, which is completely different from B2B in terms of customer magnitude. This leads to a problem of expanding, influencing and maintaining the buyer community.
Wang Zhi suggested that if you want to manage a good buyer community, platforms and channels are important, as well as attracting traffic, customer service, and interaction, but products and brands are more important because you can attract and gather different buyers and form different communities. . Moreover, a branded product, its recognizability, is the best "signboard" of an enterprise in the online retail market with massive information.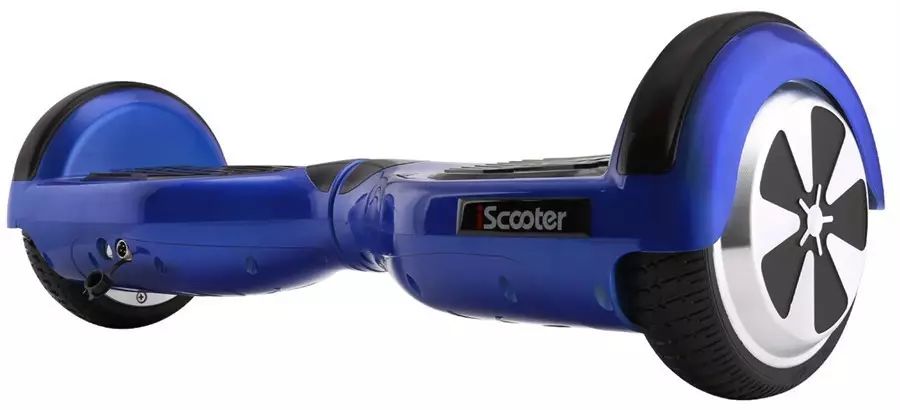 Produced by Xincheng: iScooter Balance Scooter
Selection and quality are the key
"We must focus on the market capacity of the product itself, and evaluate the sales of this product in two weeks or even one month of continuous tracking data, so as to judge whether the product is worth doing."
After starting to transform B2C in 2013, Wang Zhi expanded the market to more countries and regions including the United States, the United Kingdom, Germany, France, Italy, Spain, Russia and more. Years of successful B2C experience has put the company on a new track. Even in the off-season, the monthly turnover is around 10 million, while in the peak season, it may exceed 30 million and the annual turnover is about 200 million.
What kind of product is worth making? When it comes to product selection in the B2C market, Wang Zhi shared some of his own views. "If the market capacity is large, but only two or three companies are doing it for a long period of time, it may indicate that the product is very mature, basically in the Red Sea, and the threshold may be high. If the market capacity is not very large, but the product sales The data is on the rise, and the sellers are scattered, so this product is still worth doing." Wang Zhi believes that the product is in the stage of low saturation, low competition, high demand, and high capacity, which is the best time to cut into the product.
Of course, the quality of the product after selection is also very critical. Based on the company's mature supply chain system, strict quality control, high-quality raw material procurement, strong product engineering technology and other core competitiveness, Xincheng can achieve today's results. "In electronic products, the quality is actually a threshold for many sellers, but for us, this is not difficult, but our advantage."
"Brother, let's start a business!"
Wang Zhi has always had the dream of an entrepreneur. When he was in high school, he learned that in addition to scientists, astronomers, musicians, and writers, there are also "entrepreneurs" in the world. He also saw the broad minds and wise minds of the first generation of entrepreneurs.
Speaking of brands, Wang Zhi talked about his elementary school scenes. At that time, most people's economic conditions were not so good. "All of them, wearing very earthy clothes, with cloth shoes made by mother on their feet." At the beginning, his classmates bought at most a pair of pull back or double stars for ten yuan, even if they were rich children. At that time, I had never heard of Nike or Adidas. It was completely unconceptual." Such a growth experience gave Wang Zhi a subconscious yearning and yearning for the brand.
Later in college, during the sophomore year, Wang Zhi and his classmate Wang Huizhong set up a tutoring agency, and later set up the best training institution in the city. However, it seems that life is about tossing. In 2010, the college buddies Wang Huizhong pulled Wang Zhi and said, "Brother, let's start a business again. I think, what are you doing? He asked me, what else can you do with us? I said, I see a lot of people in Shenzhen doing foreign trade, or let's do foreign trade. Then the brothers said, OK, then do foreign trade! So, it started like this."
At the end of the interview, Wang Zhi said that the company has changed its name to "Xincheng Network Technology". "My brothers and I will continue to follow this path more firmly in the future, but the road is still far, and the dream is still big. We are born in the 80s, and we will take the company and the post-90s and 00s to do cross-border together. The future is us. It's theirs, everyone's!"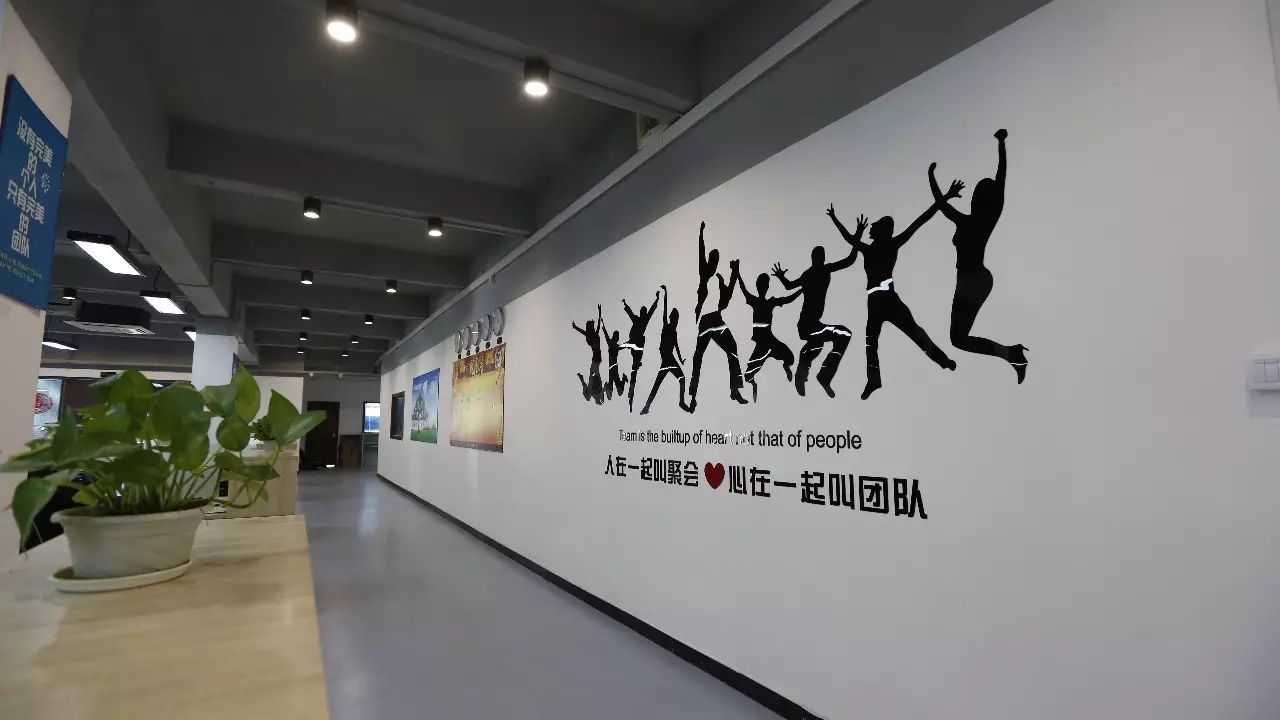 A corner of the company
Click here and leave a message with the keyword "brand" to tell the editor that you are also a dreaming cross-customer~
【company profiles】
Shenzhen Xincheng Network Technology Co., Ltd. (formerly known as Shenzhen Xincheng Zhanye Technology Co., Ltd.) is a cross-border e-commerce company with its own brand product operation as its core. Mainly engaged in balance bikes, auto parts, household and outdoor products, etc. In recent years, the company has continuously improved its IT system and efficiently integrated product selection, supply chain management, quality control, sales operations, warehousing and logistics, etc., to provide global consumers with stable, reliable and efficient products and services.